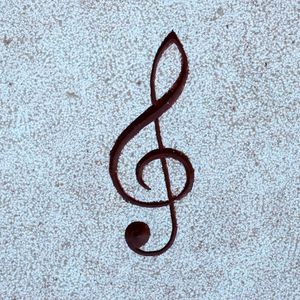 It was a quiet, snowy day in Seoul, Korea. The white crystals obscured the everyday view of the city and quickly blanketed the dark concrete roads. I was a first grader pressed against the balcony window of the apartment on the eleventh floor, enthralled by the beauty of the scene, and yet crushed by the fleeting nature of the winter festivity. I was just a kid, but knew how it generally worked—nice things didn't last. The snow would soon stop, become tainted by tire tracks and smog, and be forever gone, vaporized into thin air. 
And I wondered, what should I do with this emotion that's filling my heart? Tomorrow, will I be able to recall the way I'm feeling right now? What about when I get older? These questions induced a great deal of anxiety in me. 
As a seven-year-old at the time, I didn't have access to a camera of any sort. You have to get creative when your options are limited. Watching the snow, I started humming random melodies. After a few minutes, I found a melodic shape that I was able to keep repeating. I brought my sketchbook to the window and drew squiggly lines that represented the pitch, length, and emotion of the notes. It had to be notated in my own way, as I had no musical training at that time. No one else but me could read what was "written" on that piece of paper, and it proved difficult to convey what I wanted to express with such a method. Albeit unsuccessful, it was my first attempt to capture my feelings in music. 
As an adult, I can intellectualize what happened that day. I was in love with the beauty of snow, and I didn't want to let it go. I longed for permanence, yet grieved the loss as I fell in love. I wanted to find a way to immortalize the moment because it meant something to me. 
When I feel down, blocked, and can't help but wonder why I should keep making music against all odds, I summon this early memory of myself. I remember how much I wanted to create something that reflected what was inside of me, and that pure longing to reach something unattainable. 
If nothing else, now I have enough knowledge and tools to give that frustrated seven-year-old what she wanted. So I ask myself: What am I waiting for?